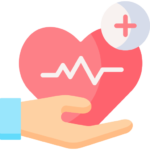 is just a few clicks away!
Our team of expert doctors are here for your wellbeing.
With 24×7 assistance and no time zone restrictions.
Medical Tourism | Online and Offline consultation | Counselling with a Life Coach | Super specialists Second Opinions | Chronic Disease management | Lifestyle adaptation programs | Wellness Retreats | Transformative wellness programs
Holistic Wellbeing Programs
are tailor made with keeping you in the heart
Join us in our quest to provide you with holistic well-being. Through a dedicated team of expert doctors, nutritionists, life coaches, yoga, and meditation instructors.
 is just a few clicks away!
Our team of expert doctors are here for your wellbeing.
With 24×7 assistance and no time zone restrictions.
Consult Online /Offline

Chronic disease management

Medical Tourism

Lifestyle Adaptation Program

Wellness Retreats

Transformative Wellness Program

Talk to Life Coach

Super Specialist 2nd Opinions

Expert Opinion

Corporate Wellness
Get the care what you need
Your New Healthcare Journey, Redifned
Our vision at Wequre+ is to go a step further from the conventional consultation practices and build a bond between the patient and the experts. Apart from addressing your immediate health concerns we believe in guiding you to becoming independant in managing your holistic wellbeing. Just like trusted family doctors, we're here for every aspect of your well-being. Be it, managing chronic illnesses, tackling stress, achieving your health goals, or simply maintaining your overall well-being. Our dedicated team of experts willhelp you master your own wellness journey.
First step to your wellness journey is speaking up about the challenges you are facing. Be it mental or physical. Rather than just doing the superficial diagnosis and prescribing medicine. Our expert counsellor will analyse the root cause of the issue with a vision to completely eradicate it
We then would create a roadmap for you which would include various consultation sessions with our team of Life Coaches, Super Specialist doctors, Nutritionists, Yoga and Meditation Instructors.
On Third step of your journey we would conduct special sessions with you helping condition your mind and body
This is an interesting turn in your journey which comprises of Travel, Exercise, Yoga and Meditation.To help you heal from within
Our healing team would then provide you with necessary feedback and tweaks that you could make in your lifestyle, helping you embrace your short comings and uplift your lifestyle
On Stage Four you will have already mastered the art of inner healing with WelQure program. Along with medicinal healing we would also help you integrate different skills helping you unlock your inner self healing potential making you more independent
This will surely be an ongoing process. On Completion of WelQure program we assure to bring in much more dicipline,positivity, perspective. Be it any challenge we would guide you to of Celebrating Life just like Zorba The Buddha
Success story of our WelQure Program in Numbers
Complete Care of your Schedule
Bringing Back Life To Your Smile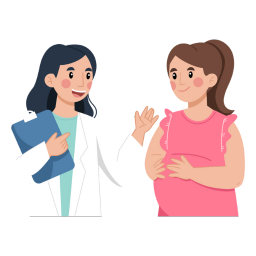 Consultation
24X7 facility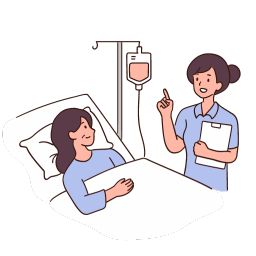 Bedside Nurse/Physio
Be comfortable while we take care of all your health needs
Bedside Diagnostics
Precision Healthcare at Your Doorstep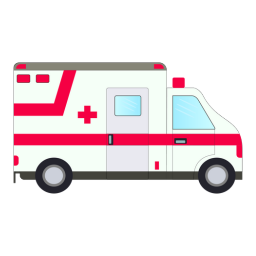 Ambulance
Rapid Response Care in Critical Moments
Medical Tourism
Global Care, Local Touch,
your Health Journey Awaits
Wellness Retreats
Rejuvenate Mind & Body - Escape, Relax, Revive
Transformative Tours
Your wellness
adventure begins
Unlock your path to healing
Explore Medical tourism in India with WelQure+
Embark on a Journey to Wellness with India's Leading Medical Tourism Destination
Explore Our Comprehensive Healthcare Services and Vibrant Culture with WelQure+
How has our treatments helped people?
Dr. Dyaneshwar has treated me for various reasons in last 7 years of my travel to India. The approach has been prompt, with a good blend of medicine & Counselling. The approach on predictive diagnostics has worked remarkably in Prevention of lifestyle disorders. Wish him & WelQure+ to help more people & transform them.
Speaking with and working with Dr. Dnyaneshwar Surushe over the past few weeks has tremendously helped me deal with and understand my lifestyle issues and thought patterns. This process has significantly improved my life and helped me work on and view my issues from a different lens.
During last couple of years, I tapped on to the opportunity of availing his personalized wellness / transformation sessions multiple times. He is an extremely well-informed, well-trained lifestyle and self-leadership transformation coach and all the conversations we both had turned out be so fruitful with great outcomes.
Dr. Dyaneshwar has treated me and my family as if it was his own. The treatment certainly included some form of medicines, but more than that it was the empathy, counselling regarding lifestyle changes and understanding the root cause of the disturbance in the body. Today he is part of my family.
Get started with
WelQure+ today